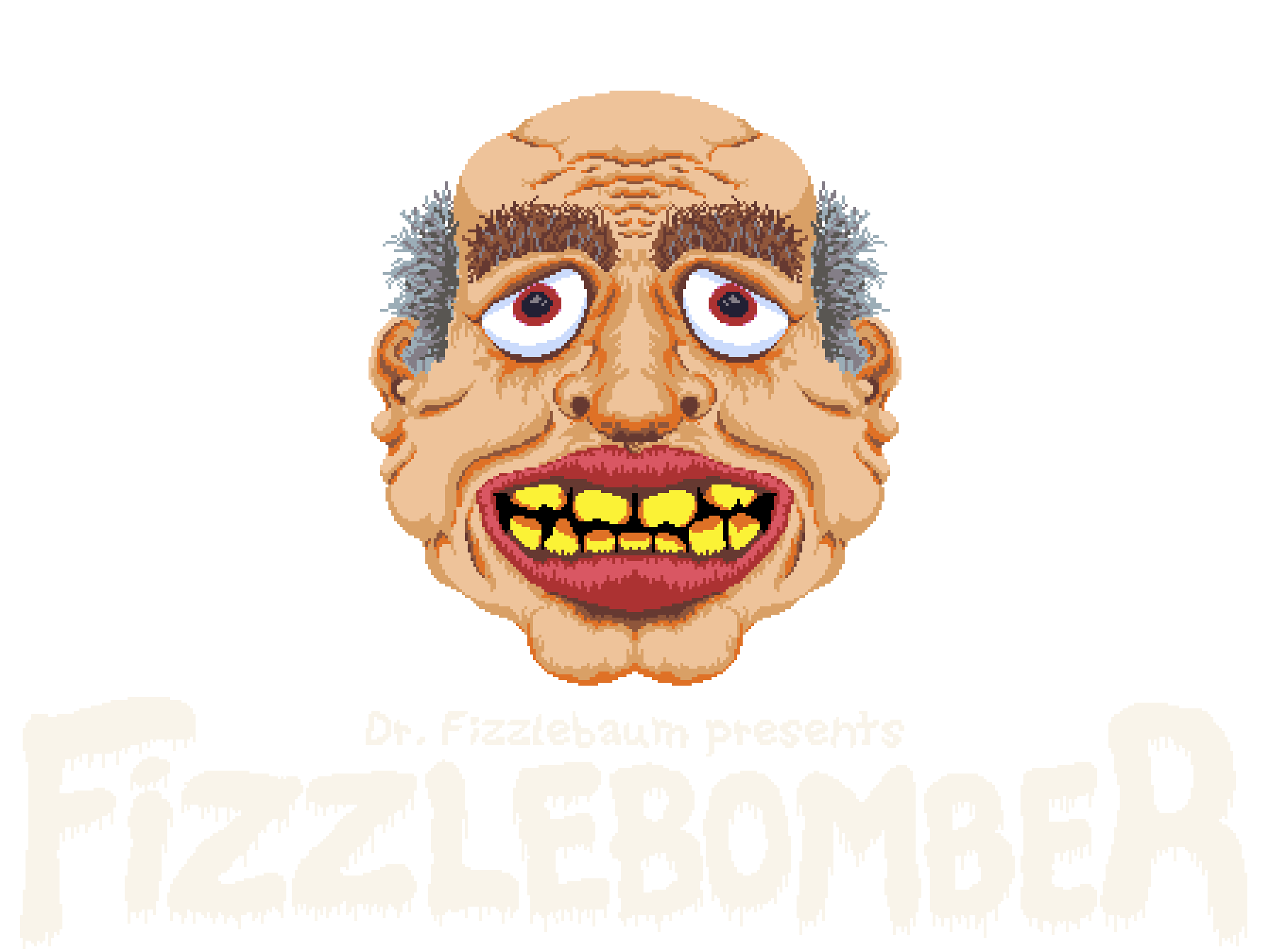 Fizzlebomber
A downloadable soda experience for Windows and macOS
Dr. Fizzlebaum and the Fizzlebaum Soda Company proudly presents the latest breakthrough in soda tech: FIZZLEBOMBER. Join the fight against health food propaganda and ensure that humanity does what is most important in life: DRINK MORE SODA.
Fizzlebomber puts you in the cockpit of our state of the art soda machine the: Fizzlebaum Soda Launcher 3000™. You have 60 seconds to take down as many enemies as you can and ride into Valhalla - SUGARY AND SWEET.
One thing you must remember: every enemy has a vulnerability: it's complementary color. You must use the patented Fizzlebaum Flavor Selector™ wheel to match the soda flavor to the complimentary color of the enemy that you are targeting.
NOW GO, BRAVE SODA WARRIOR! AND... DRINK... MORE... SODA!1
Disclaimer: The above statements have not been reviewed and approved by the FDA, because they wouldn't return our calls. What can you do... I guess we can always drink more soda.
Game Information
Fizzlebomber was originally built as an entry for Game Jam Pittsburgh 2018 and showcased at ReplayFX 2018.

How To Play
Rotate the color wheel to choose a soda flavor.
Match the soda flavor to the complementary color of the target enemy.
Accuracy is rewarded! Avoid missing shots to earn a bonus multiplier.
Controls
Fizzlebomber supports keyboard & most controllers!

Use the shoulder buttons or the LEFT and RIGHT arrow keys to rotate the color wheel.
Fire soda cans with the A or B buttons or with the SPACE bar!
Game Data
Fizzlebomber stores game data to the user's machine, currently it is just a local leaderboard.
Save files can be found in the following locations depending on your operating system:
Windows
%appdata%\Godot\app_userdata\Fizzlebomber

Mac OS
~/Library/Application\ Support/Godot/app_userdata/Fizzlebomber
Future
Fizzlebomber isn't going to stay this way forever, this is just the initial release. There are some updates being crafted, but for now the plan is:
More gameplay
More game modes
More soda
Credits
Fizzlebomber was crafted by these fine people:

Ian Cantor - Programming
Michael Springer - Programming
Travis Maynard - Art/Juice
Steve Patterson - Music
Download
Install instructions
Install Fizzlebomber via the itch app.

or
Download the corresponding version for your operating system, unzip and double-click the Fizzlebomber application to start.
Comments
Log in with itch.io to leave a comment.
Thank you for playing! We hope you enjoyed it and will check it out in the future once we put out some more game play updates :D
We did enjoy the game and would be happy to play it again when more content is available.